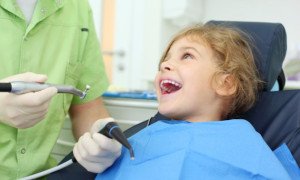 Nowadays many children fear going to dentist and this is normally caused by the noise of the equipment that is used for dental treatments. The team at Dentist Preston understand that a visit to the dentist is a daunting experience, not only for Children but for Adults as well. We focus a huge amount of time and resources into making sure that both young children and even adults feel comfortable when in our dental practice in Preston.
When it comes down to oral health, the earlier that you educate your child, the better. This allows them to feel relaxed and free of fear when they are attending a check up or receiving any dental treatments. Here at Dentist Preston, although we focus mainly on cosmetic dental treatments such as dental implants, we are also able to provide the highest standard of children's dentistry in the area which, if you instill good oral health as part of your child's daily routine it will have a huge effect throughout their entire life.
There are some tips that we have provided to make your child have a more enjoyable dental experience.
You should explain the importance of good oral hygiene to your child as soon as possible, you could do this by explaining how brushing correctly and flossing are a vital attribute for keeping their teeth healthy and bright.
You could take your child to Dentist Preston for a quick visit and one of their specialist members of staff will provide you and your child with all the information that you need to know in order to maintain fantastic oral health.
Make sure that your child has regular dental checkups. Regular visits to the dentist allows your child to feel more comfortable in the dental practice – We recommend that you should have a dental check up every 6 months.
If you wish to know more information on how to educate your child to maintain good oral hygiene or you wish to know additional information about some of the services that we have to offer, then please feel free to give us a call and we will be able to explain everything that you need to know. You will not be disappointed by the treatment services that we can provide.
Share