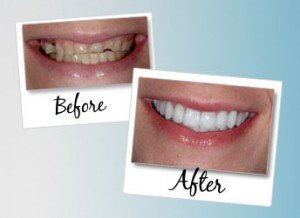 Our Smile Makeovers in Preston and Grimsargh are the ideal solutions for all of your dental requirements! Over 75% of people don't feel confident enough to smile in a photo. Our smile makeovers in Preston involve one or more cosmetic, dental or facial rejuvenation procedures to improve the aesthetics of your smile. Our Smile Makeovers in Preston can provide you with many different advantages and help to improve your smile greatly.
Smile Transformations in Grimsargh, Preston!
Some of the ways our Smile Transformations in Grimsargh can improve your smile are;
Crooked teeth can be straightened with Invisalign in Preston or one of our dentists could cover them with our fantastic porcelain veneers for a much faster treatment.
A chipped or broken tooth can be repaired, however, this treatment will vary depending on how badly damaged the tooth is. To fix these damaged teeth you can undergo a few different treatments, such as; Dental Bonding in Preston, Porcelain Veneers in Grimsargh or Porcelain Crowns in Preston.
If you have any missing teeth, they can be replaced. Having gaps in your teeth can cause functional problems which will then lead to further treatments being needed. Solutions to this include Dental Implants, a Dental Bridge or a Denture.
If you have gaps between your teeth these can be easily closed by the use of orthodontic treatment or with the help of porcelain veneers such as Lumineers.
The end result of each and every one of our smile transformations in Preston have left each client with a smile that they can be proud of, one that is straight, white and perfectly aligned.