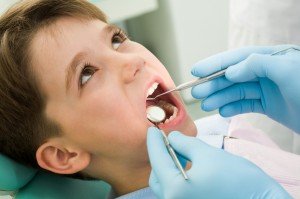 Childrens dentistry in Preston is one of the main services that we provide here at Dentist Preston. We offer a full diagnostic and treatment service to every aspect of oral health. At our dental practice, we care for children that suffer from dental phobia, dental disease or any other generic conditions that could possibly be affecting their teeth.
Kids Dentists in Preston!
Our kids dentists in Preston are able to provide some of the best treatments available. All of our patients and parents alike will be amazed at the modern, pain-free techniques that we have at our disposal here at Dentist Preston. Our high qualified dentists have a huge amount of experience dealing with dental treatments for children. We work with all ages above 4 and we can ensure that every service that we provide is as gentle, effective and as stress free as possible, in order to guarantee that your child has a fun, relaxed and enjoyable experience when they visit our dental practice in Preston.
For children that require treatment under general anesthetics, our dentist will carry out a full pre-operative assessment with support from a specialist team to provide a distraction and ease anxiety. Normally the majority of children that require general anesthetic will be admitted as a day case so that they can return home as soon as the treatment is completed.
All new patients will be assessed by one of our dentists that are qualified in childrens dentistry in Preston, who will then determine whether your child is best to be treated using local anesthetic, inhalation sedation (Happy Gas) or a general anesthetic. Our childrens dentistry in Preston include a range of treatments such as; extractions, dental hygiene, check ups and many more, so contact us now!
If you wish to know any more information about our childrens dentistry in Preston or any other that we provide here at Dentist Preston, then please don't hesitate to get in touch.